A temporary terminus for the Jokeri Light Rail will be built on the western side of the Marjaniementie and Raaseporintie intersection, in the immediate vicinity of Itäkeskus. The final terminus for the light rail will be built later in Itäkeskus in connection with the construction of the Jokerikortteli block. The temporary terminus will be located around 100 metres away from the Tallinnanaukio bus terminal and the Itäkeskus metro station.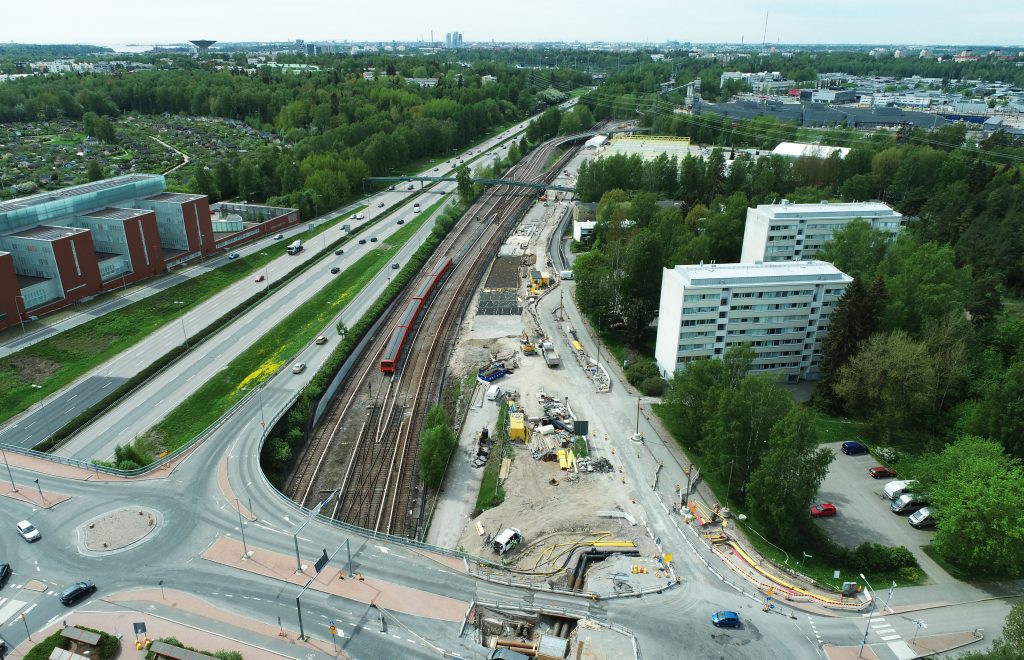 The construction of the temporary terminus began in June 2021 with pile drilling for a support wall. In connection with the construction of the temporary terminus, the service vehicle route between Raaseporintie and the metro track will be moved closer to the metro track and to a lower altitude. There will be a great altitude difference between the street and the terminus and the service vehicle route below. Because of that, a roughly 6 m high support wall will be built at the site. A roughly 8 m deep ditch will be dug for building the support wall.
In late summer, the construction work will involve jobs such as rock drilling, about which we will notify the residents separately and in more detail. The temporary terminus is expected to be completed in early 2023.
The Jokerikortteli block will be built as a separate project of the City.