Test runs to start on the Jokeri Light Rail line
The technical test runs of the Jokeri Light Rail are scheduled to start in the beginning of November. The first test run area extends from the Roihupelto depot to Oulunkylä Station. The test runs in the first area will be completed in December.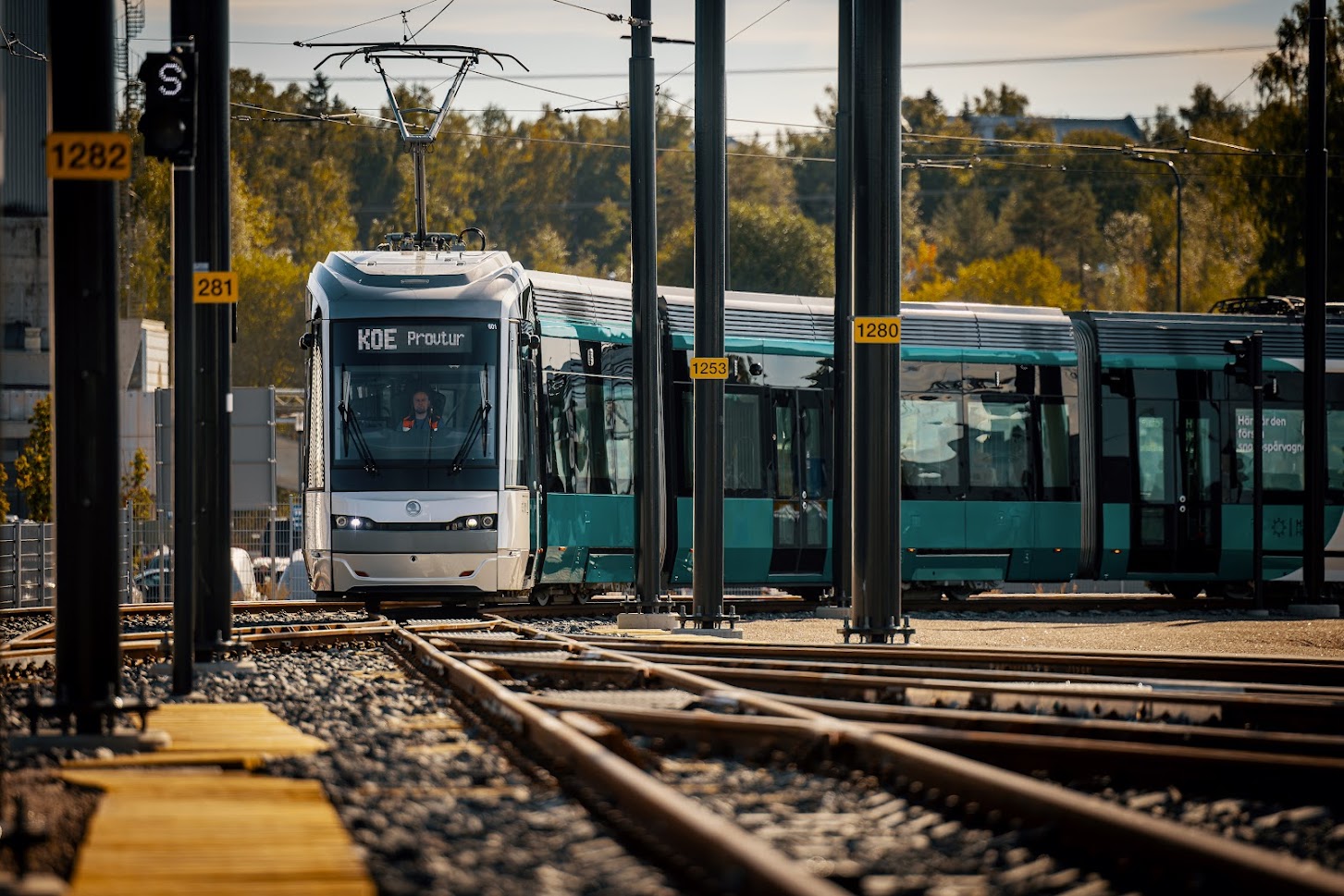 The test run process will proceed in each test run area according to a standard operating procedure and practices. The testing will start with a slow-speed test to see how the tram moves along the rail infrastructure. Next, the project will verify the functionality of the systems, such as the switch control system and traffic lights. Test runs will also be carried out in low-light conditions, and the process will conclude with test runs at full operating speed in the test run area.
The technical test runs of the light rail are divided into six areas of different lengths, to be carried out from east to west. The test trams will always be driven to the depot for the night, so there will be trams running between the Roihupelto depot and Oulunkylä even after the actual test runs in the area are completed.
The aim is for the commissioning testing of the systems and the technical test runs to be completed by June 2023. Beginning of the passenger transport on the light rail line 550 will be planned together with HSL and Metropolitan Area Transport Ltd.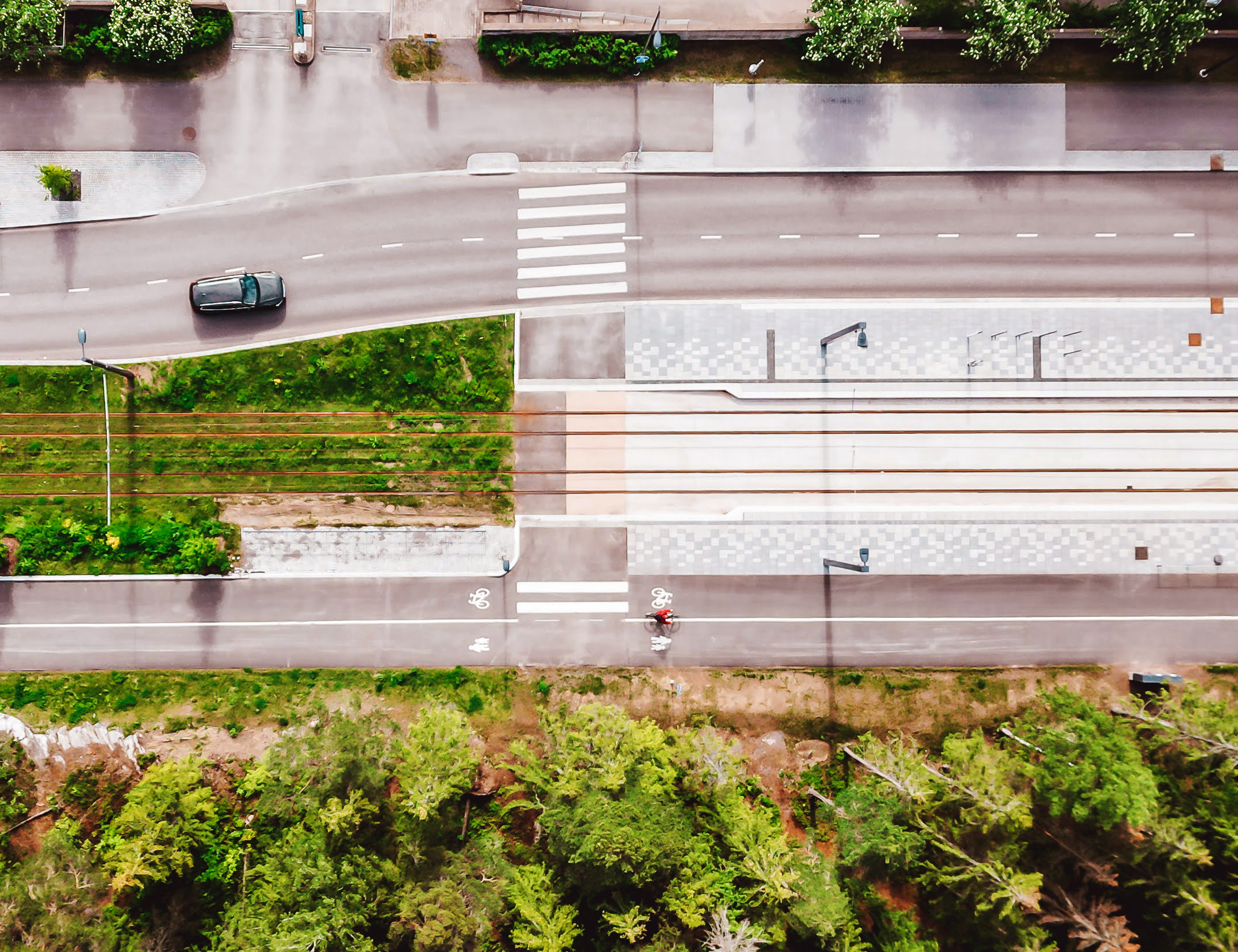 The safety of road users will be ensured with the help of traffic controllers and signs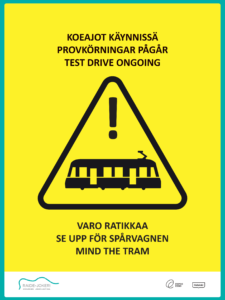 Signs warning road users about the test runs will be placed in the test run area. Traffic controllers stationed in the test run area will ensure traffic safety.
Level crossings marked in light brown will be established for pedestrians. Pedestrians and cyclists must give way to trams at the level crossings. Traffic lights must be observed at level crossings equipped with traffic lights.
See the instructional video of the level crossings.
The light rail line's traffic lights will be deployed and the overhead cables will be electrified from now on.
See the frequently asked questions concerning the test runs.