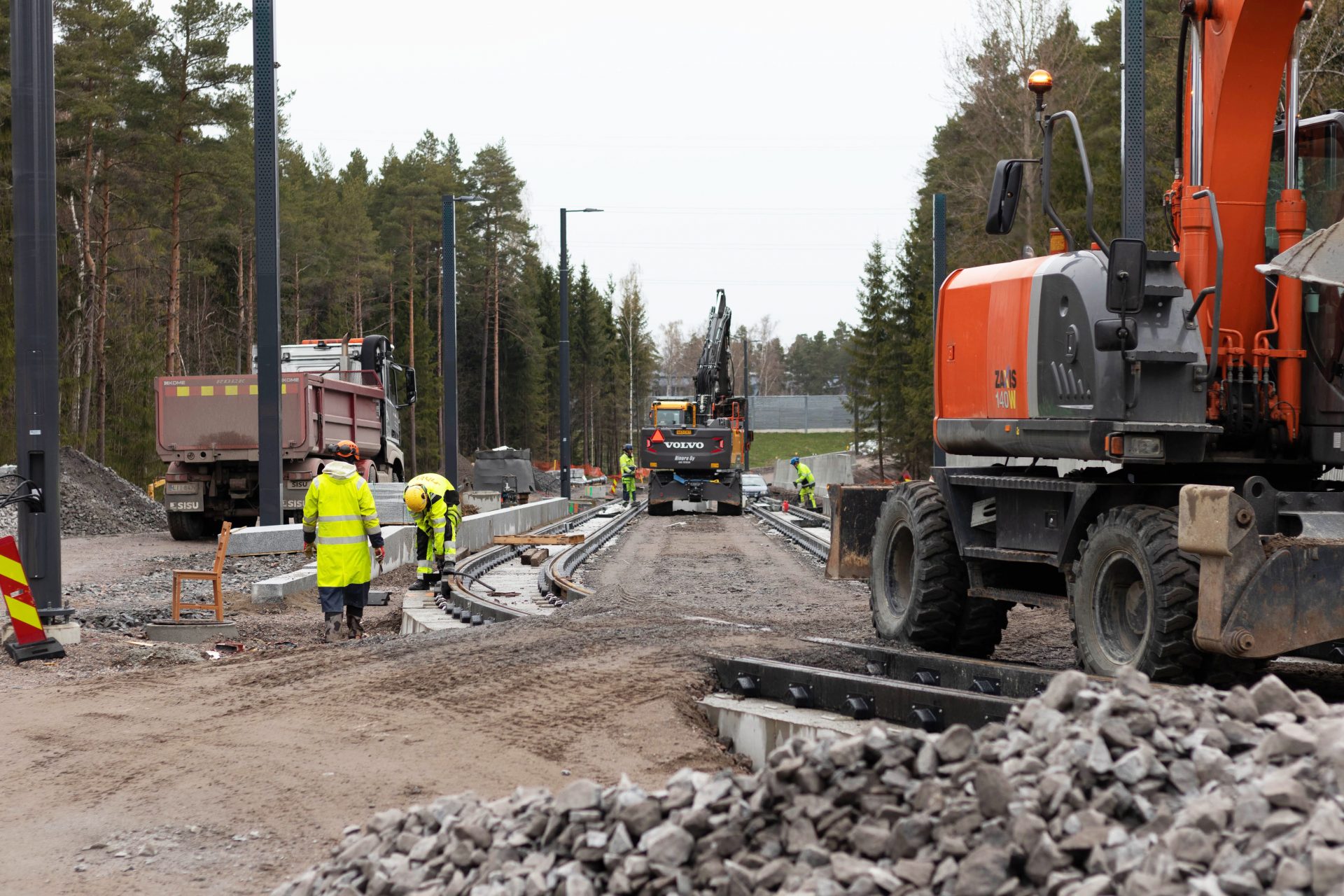 Jokeri Light Rail has been under construction for two years now. During this time, 55 per cent of the construction has been completed, and 11 kilometres of the 25-kilometre tracks are finished. Summer 2021 will be the most intensive season for the Jokeri Light Rail worksites. By the end of the year, the tracks will cover 20 kilometres.
The construction of Jokeri Light Rail has proceeded ahead of schedule. The rapid pace of construction now means that the light rail line can start operating about five months earlier than planned, i.e. early 2024. According to the current estimate, the construction costs of the light rail line will also remain within the budget.
Most of the construction in the Espoo section will be completed in 2021, while the construction of the Keilaniemi terminus will continue in 2022. The installation of the overhead cables and finishing touches both on the line and the power supply stations will continue in Espoo in 2022. "Since traffic has been reduced due to the pandemic, we have been able to build more efficiently in areas such as Leppävaara and Otaniemi," says the project manager of the City of Espoo, Mira Saarentaus.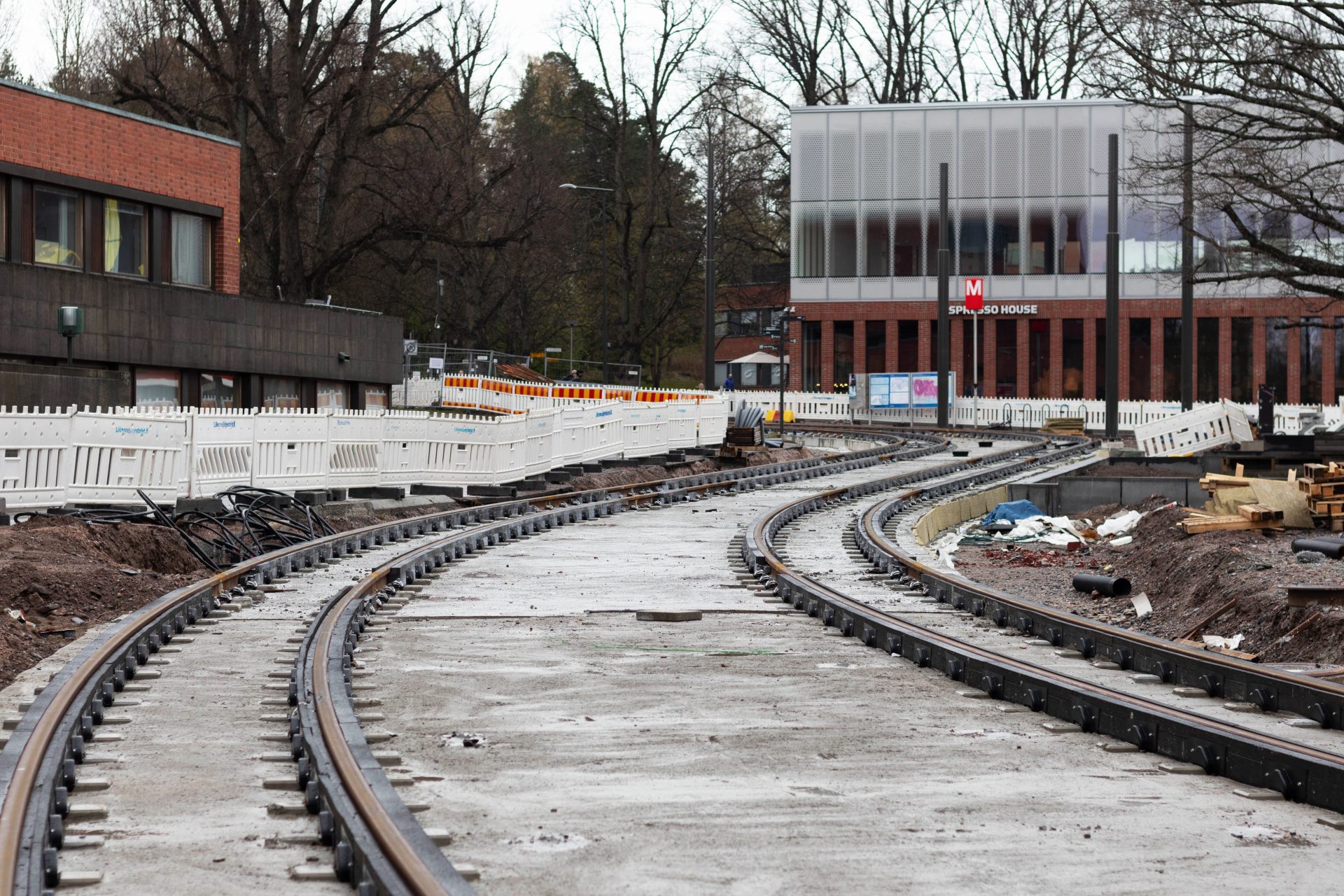 Cooperation has allowed for a tighter schedule
The Jokeri Light Rail project has demonstrated the benefits of the alliance model in both scheduling and design solutions. "Thanks to the alliance model, we have been able to make the best choices together for both the design and the workflow planning of the construction – throughout the project and without delays," says the client's project director, Juha Saarikoski.
"We have worked efficiently and used the expertise of both the alliance itself and our subcontractors. We have also successfully focused on occupational safety. Even the snowy winter didn't slow the work down much," says the alliance's project manager Ari Bergström.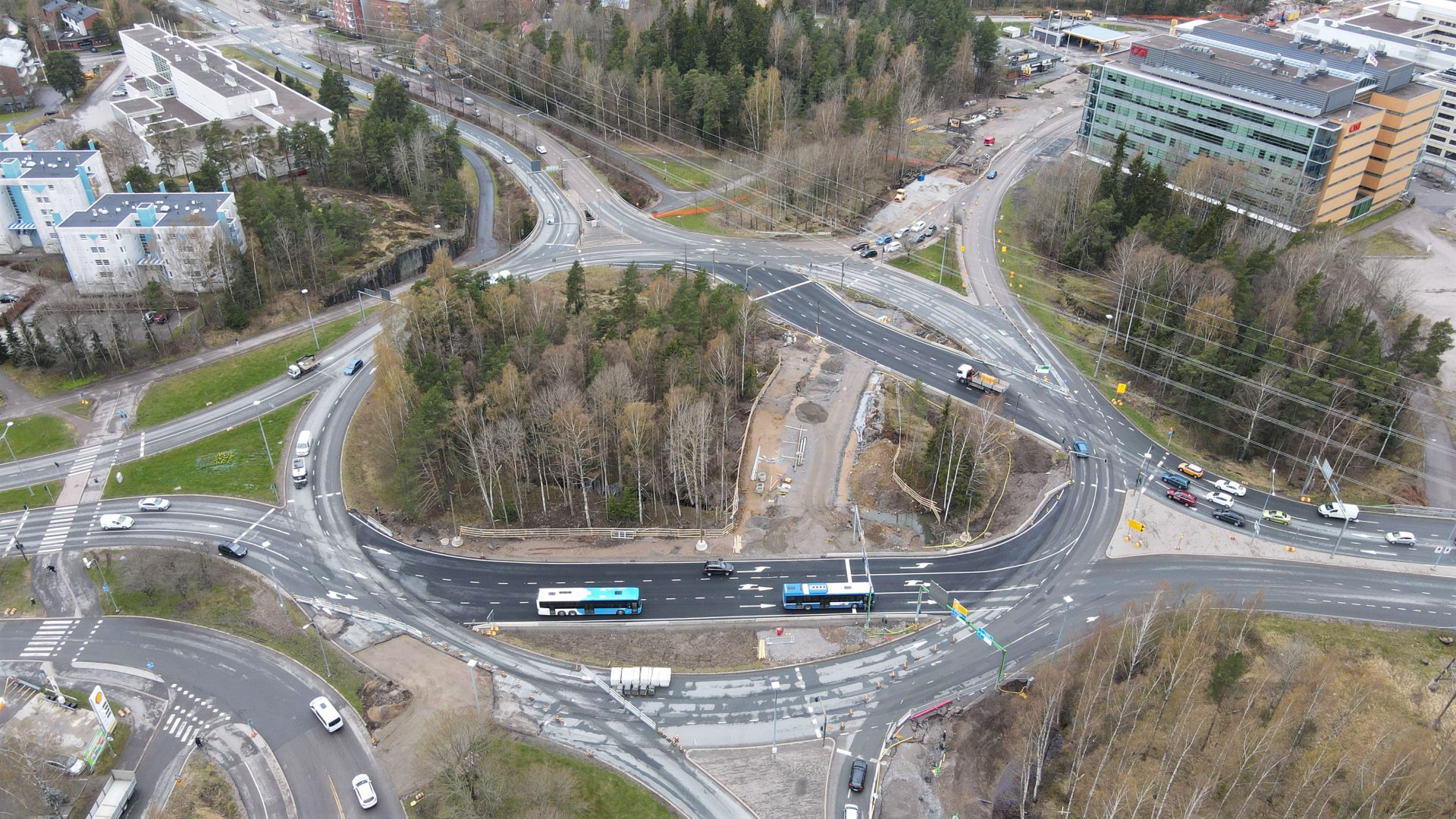 In Helsinki, the first street sections will be completed in Pajamäentie, Pirkkola, Norrtäljentie and Viikki during summer 2021. In addition to this, renovated and entirely new bridges will also be completed along the light rail route during the spring and summer.
The final construction sites on the route are Patterimäki tunnel, Eliel Saarisen tie, Maaherrantie, Viikinkaari, Varikkotie and the terminal points. Once the construction is complete, test runs of the light rail line and its system will begin. The start of the operation will be planned with HSL and the operator.
Additional information:
Juha Saarikoski
Client's Project Director
tel. +358 (0)40 336 0117
juha.saarikoski@hel.fi